Today is a Good Day for Justice
A Reliable Attorney To Help Deal With Personal Injury, Workers Compensation, Immigration, And More
Personal Injury Lawyer Montgomery County MD
You've come to the right place
Professional and experienced attorney
My professional goal is to empower you as a client by helping you navigate through a very complicated and time-consuming process. I will listen to your story in detail, conduct interviews, gather documentations, take photographs, present claims for benefits, and aggressively fight for a positive resolution.
My significant experience with techniques and strategies will maximize the value of your claim. I have handled auto accidents, worker's compensation, slip and fall, trip and fall, and other personal injury claims.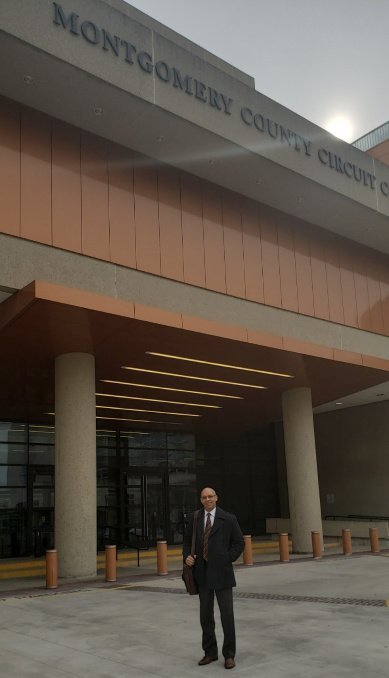 Areas I am Committed to helping my clients succeed

If someone else caused your injury, you shouldn't have to deal with medical expenses or any cost associated. I would gladly help you with your case in the areas of Maryland and Washington D.C.

State and Federal Laws are there to protect the relationship between employees and employers. But sometimes those laws are violated and you will need help. I am here to help in Maryland and Washington D.C.

Driving Under the Influence (DUI) or Driving While Impaired (DWI) laws are strict in the State of Maryland and Washington D.C. It does not mean you cannot challenge it and present your case. Let me help you.

In Maryland and Washington D.C. many car accidents happen daily. There is always someone at fault and no fault, there may also be passengers involved. If any of the mentioned need help, I am here.

Immigration Law and processes might get complicated at times, but is not impossible to achieve with proper guidance. I can become that guidance to have peace of mind in the area of Maryland and Washington D.C.

Being able to drive in Maryland and D.C. is a daily necessity for a person, when law intervenes is due to a minor or major traffic violation. Let me help you with your case to be back on the road as soon as possible.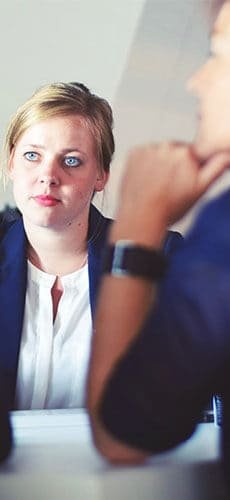 Professional and experienced law attorney
Why choose Attorney Daryl Price
Excellent Track Record
No qualms fighting for his client's rights before a judge or jury. An attorney with significant experience and expertise!

Transparent Fees
This is a short description elaborating the reason that you have mentioned above. Tell them why you are good!

Unparalleled Client Care
Clients are empowered by hiring Daryl and his 24 years of experience as an attorney!
Let my experience and integrity be your guide 
Get your first consultation free!
We look at the law differently
My wife and I were in a car accident. Neither of us had insurance so we didn't go to the hospital. We knew that the accident that had just occurred was not our fault, but still weren't sure if the insurance would see it that way, especially is the other driver did not claim fault. As most of you may know, working claims with insurances can be long and arduous.

Anyway, to make a long story short we were directed to Attorney Price. He made the experience the so easy. We never had to interact with the either insurance company, and never had to worry about a thing except for where to sign our names. Attorney Price is very personable and since the practice is just him he knows every aspect of your case. Sometimes working with large firms makes it hard because you constantly have to work with multiple attorneys who may not know the intrinsic parts of your case. The thing is, we were initially pointed in the direction of a larger firm, but our case was not taken.Then we talked to Attorney Price he was more than willing to take our case. He was positive that we would win the case and get us a settlement that we would be happy with, which he did. I'm not going to lie, it seemed a little far fetched, but with his smile and confident handshake we knew we could trust him. From that first day till the end it was the smoothest process we could have ever asked for, and it's all thanks to Attorney Price. We are so thankful that our case was not taken by the larger firm. Thank you for helping us through a difficult time and process! Our recommendation is more than 5 stars. It's a recommendation of a lifetime.
Working with a lawyer sometimes is a complicated or scary moment, but I was really happy to have found Mr. Daryl. He helped me with my worker's compensation case successfully and not just this case. He has answered all the questions I might have or has pointed me in the right direction to find answers that I needed. Thank you for all your help and knowledge.
Mr. Daryl Price was an excellent and helpful lawyer. I had a great experience with him when I met him at the community Service where he contributes his kind free time to help people with low income, I could sense he had a good heart. After he assisted in giving me legal advice, he kindly offered that I give him a call at his private practice if I had any future questions regarding my case. Certainly , I still needed his service, so I called and made the appointment. My impression of him as a lawyer was that he was very honest, humble, kind and friendly. He paid very close attention and patiently listened to all of my complex legal issue. I felt very confident listening to his advice because he works with such integrity and humbleness which, let's be honest, is rare. I believe he is a true professional who genuinley enjoys helping others. He has very friendly personality that you can trust your case under his hand. By personal experience, I do strongly recommend Mr. Price to handle your case. God Bless him.
Daryl W. Price was amazingly helpful to me and my family. My family was involved in a car accident on April, 2019 and with Daryl's advice (which we followed to the tee) we were able to get a settlement that we were very happy with. Daryl is extremely knowledgable and also donates his time to those in need. I would highly recommend Daryl if you are ever in need of legal advise.